Volume of Homes Sold In Career
Families Served In Albany, OR and Surrounding Areas
Ranking Amongst Realtors with Keller Williams Realty Mid-Willamette
Albany, OR Based Real Estate Agent
Kristin's core values are rooted in a mission that revolves around empowering individuals to achieve their dreams and fostering financial growth through the realm of homeownership.
Kristin's commitment extends far beyond transactions; it's about embracing clients, their families, and their circle of friends as an extension of our own. With this approach, Kristin ensures that every interaction, every decision, and every step resonates with the genuine care and dedication they have for those they serve.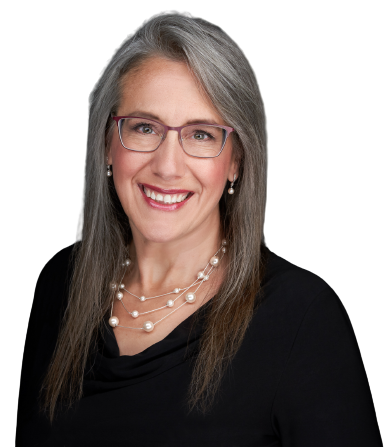 Check out what some of our clients have to say about their experience with Kristin D. Smith.
"The first impression I had at meeting Kristin D. Smith made all the difference in choosing her as our agent. I could tell she really cared. Kristin was honest, knowledgeable, and very good at communicating. She referred us to a good contractor for a repair that made our living room look great. Her photographer did an amazing job with photos. Her help and tips in comparing offers and writing counter offers made everything easier. After inspections, when two of the buyer's roofing bids came in high, Kristin called in another roofer she knew. Her roofer was very clear about the work that actually needed to be done, and which recommended work was unnecessary and/or a mistake on the part of the other roofers. His bid came in less than half of the others and saved us a lot of money. Kristin handled the communication very clearly and professionally between the roofers and the other agent so that the buyer could trust our bid/scope of work and proceed with the sale. Kristin was a joy to work with. This experience was one of the easiest and least stressful of all the real estate transactions my husband and I have had to do over the last 22 years. Our overall experience was very smooth and professional. I would highly recommend Kristin."
"She was outstanding in every way. Detailed, good listener, knew all the Ins and outs of neighborhoods very pleasant, very informative, she met my son and his boss while shopping. So it ended up she sold his boss a house before. So she is involved in the community. I couldn't have asked for a better agent Seamless on her part she asked for repairs on our behalf all terms were accepted. Things we didn't know we allowed to be fixed after the home inspection. She is the best not one thing was left undone. Always checks in to see if we needed anything Even after we got the keys continued to follow up. Feels like a friend for life. The home we bought couldn't have been more perfect for my family. This is my sons first home we bought together. She had to deal with multi generational needs and wants it's fantastic. Above what we hoped for couldn't have a better location or home thanks to her. Would highly recommend her to all."
"This is the second property we have bought using Kristin as our broker. She is fabulous and goes way beyond what is expected. Would definitely use her in the future. She is absolutely the best!!!!! It was a complicated process and Kristen did a fabulous job handling all thr ins and outs of our negotiations. Can't thank her enough."
"I originally asked Kristin Smith for advice on a cash sale of a property in SE Albany that was uninhabited and in poor condition. Through her efforts we were able to close in 2 weeks with a sales price that was 75% higher than what I was originally intending to sell for. Kristin's knowledge of the local market and local resources were extremely helpful; she was able to see the historic value of the property and capitalize on that value to get a quick sale at a very good price. I would never attempt to sell a property again without an agent and I hope I can find someone as excellent as Kristin to help in future!"
"Kristen managed to keep adjusting with our various choices and directions. She was considerate of our out of state and in state searches. She gave sound counsel and clear explanations of real estate laws and protocols in this area. We were grateful for her patience and persistence in assisting us."
"Working with Kristin for my first time home buy was an absolutely wonderful experience. She seemed to be very familiar with so many aspects and details about the area that she thought I would be interested in. She made us feel like she actually cared about the outcome and our happiness which was very important for us. I did not expect to have such a smooth experience to be totally honest."
"We considered cheaper options but went with her expertise. Once we started we wondered why we had even looked anywhere else. Professional in every way."
"Enjoy working with Kristin!"